Cpo Futures End Lower, Erases Last Week's Gains
Last update: 18/09/2023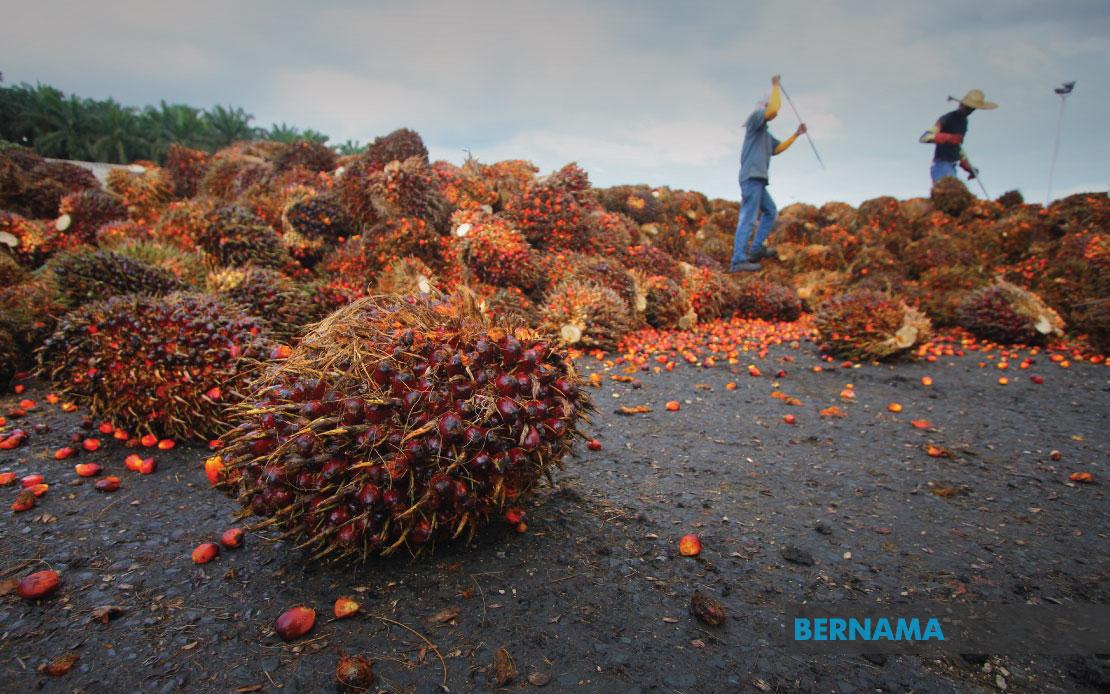 By Durratul Ain Ahmad Fuad
KUALA LUMPUR, Sept 18 (Bernama) -- The crude palm oil (CPO) futures contract on Bursa Malaysia Derivatives ended lower today, erasing last week's gains.
Mumbai-based Sunvin Group commodity research head Anilkumar Bagani told Bernama that the weaker performance comes amid sell-offs in Chinese palm olein, soybean oil and rapeseed oil futures as well as renewed selling pressure in the Chicago Board of Trade (CBOT) soybean oil futures during Asian trading hours.
He also said confirmation of a weaker first half of September Malaysian palm oil export performance has injected more bearishness.
Due to lower exports and seasonally higher production months, there is a risk of Malaysian palm oil inventories swelling further to tentatively 2.3-2.4 million tonnes, Anilkumar said.
Intertek Testing Services estimated that Malaysian palm oil exports to be at 580,893 tonnes during the Sept 1-15 period, down by 11.78 per cent from the Aug 1-15 period; AmSpec projected it at 574,936 tonnes, down by 9.26 per cent; and Societe Generale de Surveillance estimated it at 601,196 tonnes, down by 9.68 per cent.
"The market is now waiting for the Southern Peninsular Palm Oil Millers Association's Sept 1-15 production data," he added.
Meanwhile, palm oil trader David Ng said the CPO ended lower today, tracking weakness in the Dalian Commodity Exchange and CBOT soybean oil markets.
"Expectation of rising output is also seen as weighing down on prices in the near term. We see support at RM3,650 and resistance at RM3,900," he said.
At the close, October 2023 contract slid RM51 to RM3,678 per tonne, November 2023 decreased RM70 to RM3,715 per tonne, while December 2023 and January 2024 declined RM81 each to RM3,749 per tonne and RM3,790 per tonne respectively.
February 2024 went down RM80 to RM3,830 per tonne and March 2024 eased RM73 to RM3,861.
Total volume improved to 56,351 lots from 53,964 lots on Friday, while open interest strengthened to 204,411 contracts from 203,441 contracts previously.
The physical CPO price for September South was RM30 lower at RM3,720 per tonne.
-- BERNAMA