OPR can remain at 2.75 pct if inflation rate continues to subside -- Rafizi
Last update: 25/01/2023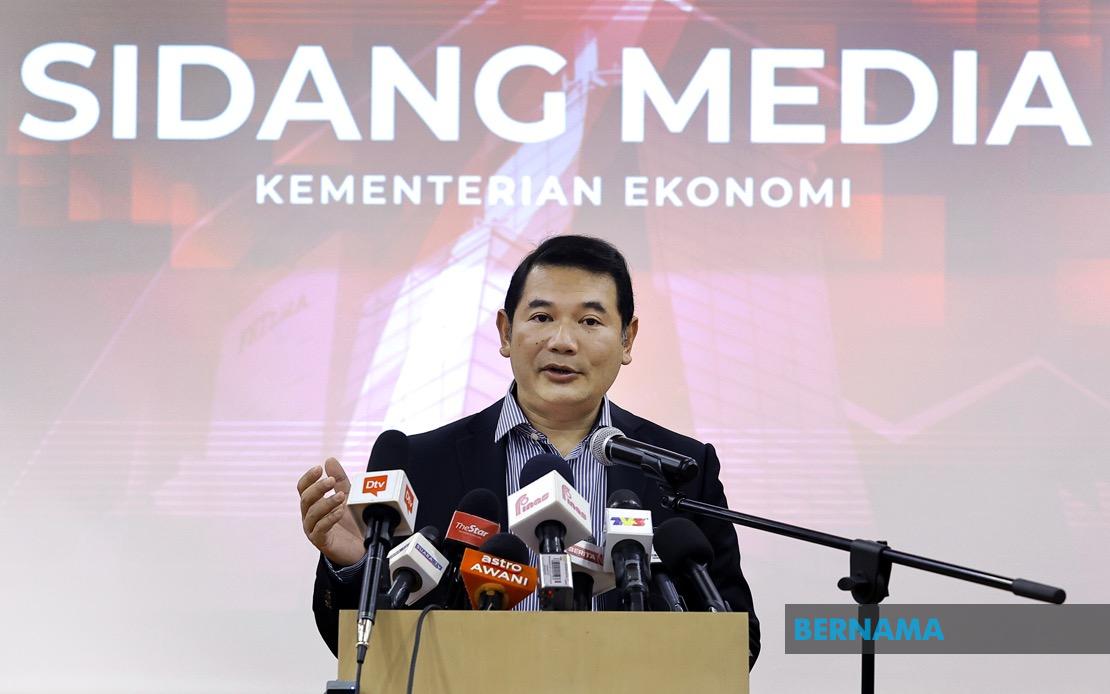 Minister of Economy, Rafizi Ramli.
PUTRAJAYA, Jan 25 (Bernama) -- The overnight policy rate (OPR) can remain at 2.75 per cent if the country's inflation rate continues to subside in the coming months, Minister of Economy Rafizi Ramli said.
He said food prices are the largest contributor to inflation in the domestic market.
"If the inflation rate continues to ease in January and February with the OPR at 2.75 per cent, it would indicate that the OPR can be maintained at 2.75 per cent," he told a press conference today to explain the relationship between reporters in a briefing on the function of OPR increase to curb inflation hike here today.
Last Friday, the Statistics Department announced that inflation rate eased to 3.8 per cent in December 2022 from four per cent in November 2022.
Rafizi said that in theory, Bank Negara Malaysia (BNM) would use monetary policy via the OPR to curb rising inflation pressures in the local market.
"When inflation rises at a faster pace, then you would want to limit demand and the way to do it is to increase OPR.
"We can still taper down inflation while maintaining the OPR. If we become more price aware, we can hopefully maintain the kind of OPR that the public wants," he said.
He said the rate of inflation in the country appears to be easing, which is a good sign in the effort to control inflation and bring it back to the normal level of around two per cent.
Rafizi said that last year, inflation peaked in August and September at 4.7 per cent and 4.5 per cent, respectively.
"The graph is seen to be going down and that is a good sign. We hope that it will gradually return to a more normal level of inflation, which is the previous level of about two per cent," he added.
On Jan 19, the Monetary Policy Committee of BNM decided to maintain the OPR at 2.75 per cent after four consecutive increases.
The four consecutive rate hikes of 25 basis points each in May, July, September and November last year brought the OPR to 2.75 per cent from a historic low of 1.75 per cent.
-- BERNAMA