mySalam provides lifeline to patients
Last update: 17/02/2020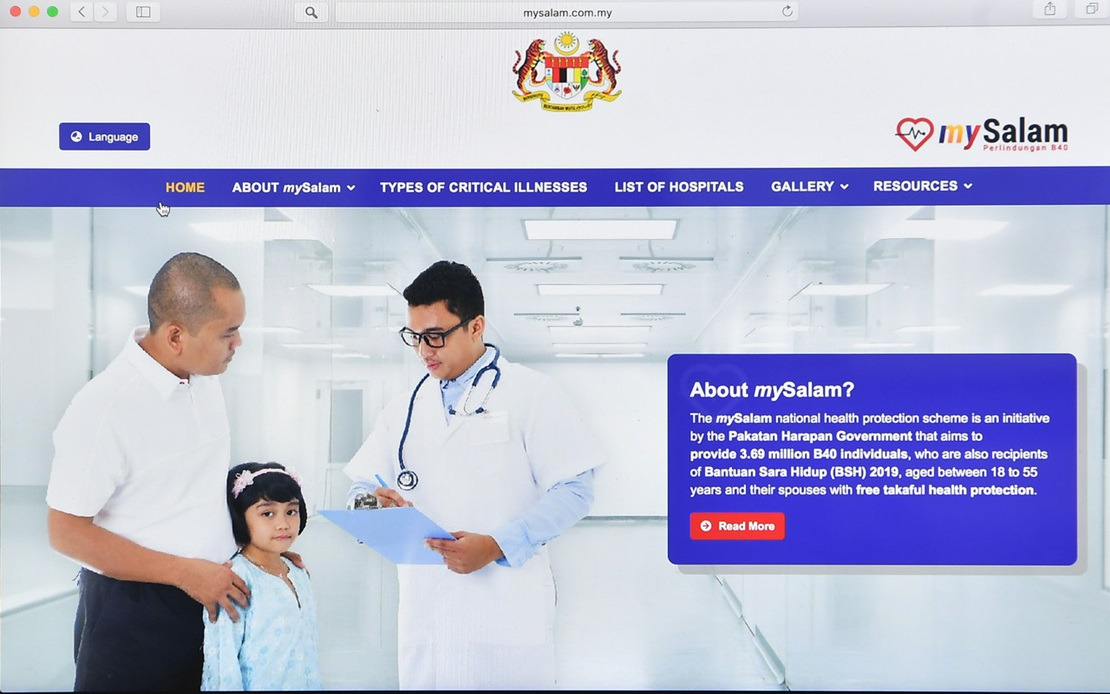 KLANG, Feb 17 -- The one-off payment of RM8,000 under mySalam, a national health protection scheme, for critical illnesses has provided a lifeline for Rosshiella Roslan in her efforts to look after her husband who suffered a stroke.
Rosshiella, 35, a private sector employee, said her husband Mohamad Firdaus Mohd Noor, 35, suffered a stroke in 2018 and they have been making frequent trips to the Tengku Ampuan Rahimah Hospital (HTAR) Klang here for treatment.
"Under this scheme, I have made a claim last year and it has helped us a bit with the hospital expenses.
"However, today I learned that stroke patient can claim a one-off payment of RM8,000, so I am feeling very grateful as the money can help cover my husband's medical expenses," she told Bernama when met at HTAR here.
She said the government's initiative to create such a scheme has greatly alleviated the burden of the low-income group (B40) such as herself as they were not only have to incur the high cost of living but also had to deal with various medical costs.
Also shared Rosshiella's sentiment was Zulradi Abdul Rahim, 34, a civil servant, who described the scheme introduced by the Pakatan Harapan government last year, reflected the deep concern of the country's administration on issues related to people's health.
"I see this scheme as the government's intention to help low-income people to obtain the best medical treatment possible," he said when met at mySalam kiosk at HTAR here.
Asked about his visit at the kiosk, Zulradi said he wanted to find out more about the one-off payment of RM8,000 which he hoped that he would be eligible to claim following brain surgery he went through due to an accident recently.
Meanwhile, a staff at the kiosk who declined to reveal his name, said he received applications and inquiries about the scheme from nearly 100 hospital visitors daily.
"For the past few days, we have received numerous inquiries about mySalam scheme which is also open to middle-income group (M40s). We, at this kiosk are available to assist from 9 am to 5 pm, from Monday to Friday.
"In addition to managing inquiries and registrations, we also help patients with the process (of making claims)," he said.
MySalam scheme, launched on Jan 24 last year, is a national insurance protection scheme for the low-income group by providing a one-off payment of RM8,000 to those diagnosed with one of the 36 critical illnesses including cancer, heart attack and Alzheimer's and RM50 daily hospital allowance for a maximum of 14 days or RM700 per year.
On Feb 11 this year, the government improved the scheme by covering nine more critical illnesses including polio, making it 45 illnesses against 36 as previously announced, effective Jan 1 this year.
The scheme is also extended to M40 group with an annual gross income of RM100,000 and below.
-- BERNAMA