IBFIM appoints three new board members
Last update: 12/02/2020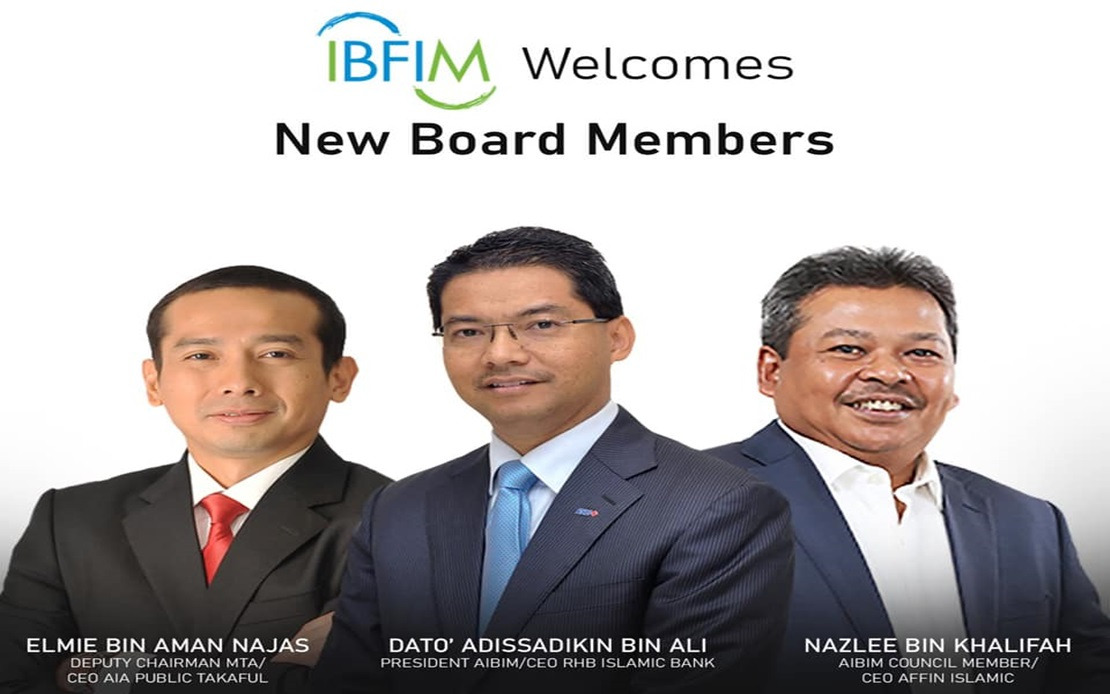 Source: IBFIM Facebook
KUALA LUMPUR, Feb 12 -- The Islamic Banking and Finance Institute Malaysia (IBFIM) has appointed three new board members namely Datuk Adissadikin Ali, Nazlee Khalifah and Elmie Aman Najas.
With these new appointments, the composition of IBFIM's Board of Directors comprises the chairman, Datuk Mohamed Rafique Merican and six board members, Adissadikin Ali, Muhammad Fikri Mohamad Rawi, Elmie Aman Najas, Nazlee Khalifah, Datuk Badlisyah Abdul Ghani and Abdul Aziz Zainal Abidin, it said in a statement here.
IBFIM chairman Datuk Mohamed Rafique Merican, who is also Maybank Islamic's chief executive officer said, the three new board members possess extensive experience and proven track records in their respective fields of Islamic banking and takaful.
"We look forward to their contribution in facilitating the growth of local and global talent in the Islamic finance industry and to further realise IBFIM's aspiration to be the global reference centre for Islamic finance," he added.
Adissadikin, the CEO of RHB Islamic Bank possessed more than 25 years of experience in the financial services sector and is also the President of the Association of Islamic Banking and Financial Institutions Malaysia (AIBIM).
Fellow board member, Nazlee, the CEO of Affin Islamic Bank and AIBIM Council member has vast experience in strategic management in the banking industry while Elmie, the CEO of AIA Public Takaful has more than 20 years of experience in the insurance and takaful sector.
-- BERNAMA