MFPYA 2020 recognises candidates with IFP certification
Last update: 03/02/2020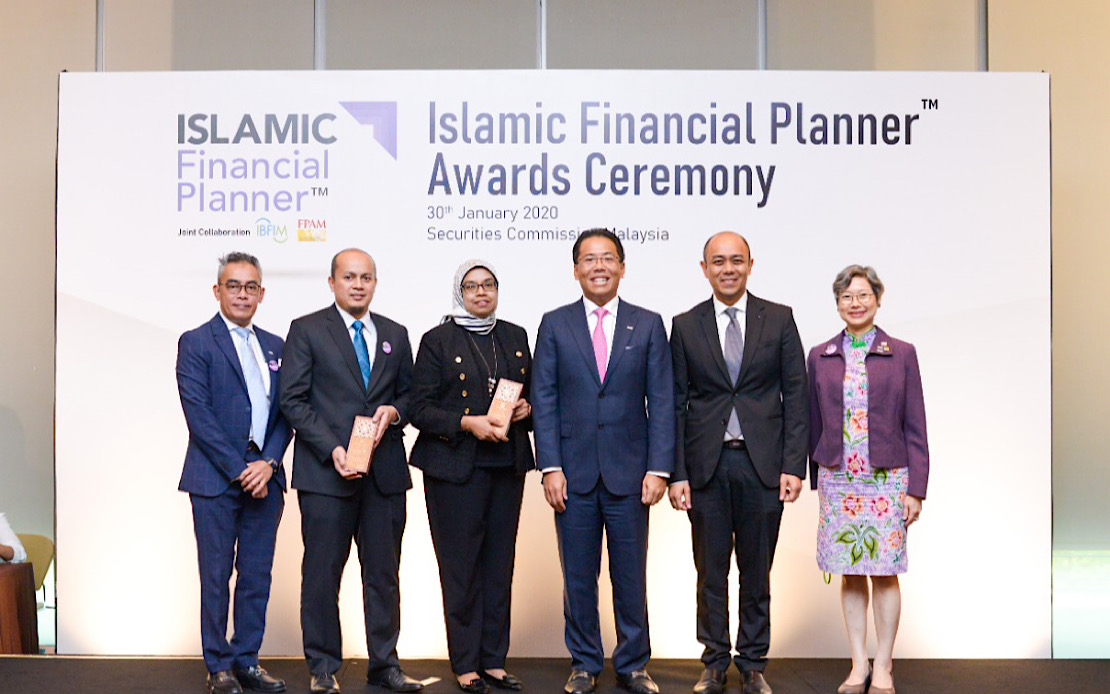 KUALA LUMPUR, Feb 3 – Islamic Finance and Banking Institute Malaysia (IBFIM) and Financial Planning Association of Malaysia (FPAM) have launched the Malaysian Financial Planner of the Year Awards (MFPYA) 2020.
The awards are designed to recognise candidates who passed their Islamic Financial Planner (IFP) professional certification.
Those who have yet to obtain their three-year experience will receive their Certification of Completion, whilst those who fulfil the required certification are IFP Certified.
FPAM Board of Membership Activities Deputy Chairman, Steve Teoh said many a time, both the Certified Financial Planner (CFP) Professionals and IFP Certified had wondered what next, after obtaining their certification.
"Now, they can work towards writing financial plans for clients and participate in these prestigious awards as part of their career progression in the financial industry," he said atthe IFP Awards ceremony here, recently.
He added the award marked its sixth edition and attracted those who wrote plans and implemented them to enable their clients to live better and achieve their financial goals.
"Each year, the number of participants increases as those who participate return not only for the opportunity to win the competition, but also for the value of feedback and comments from experienced adjudicators for the cases they submitted," said Teoh.
He said Licensed Financial Planners who compete couldcarry different financial planning credentials, so long as they held a financial planning licence and were in good standing with their respective associations.
--BERNAMA