Banking sector to see muted impact from possible OPR cut: MIDF
Last update: 11/12/2019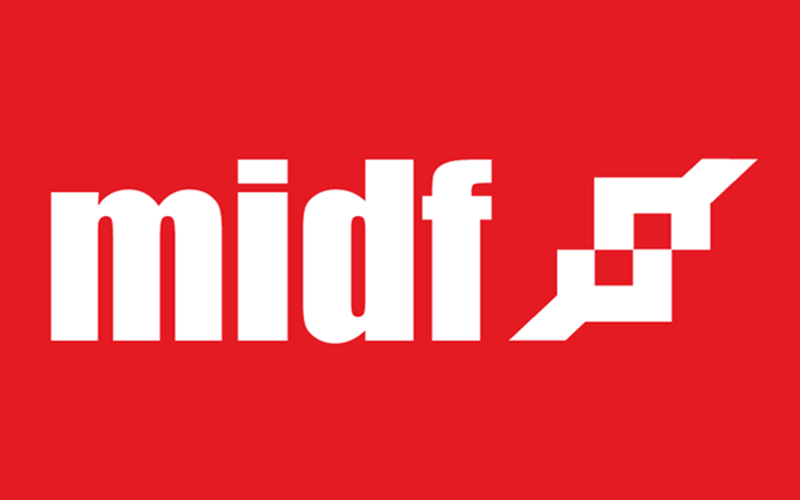 KUALA LUMPUR, Dec 11 -- MIDF Research sees muted impact on bank's full-year net income/earnings from another possible cut in the overnight policy rate (OPR).
In a note today, the research house said Bank Negara Malaysia (BNM) may likely reduce the OPR in the first quarter of 2020.
"There will likely only be one rate cut to keeping a cautionary stance and given that the gross domestic product (GDP) growth of above 4.0 per cent can still be considered solid," it said, adding the GDP was seen growing at 4.5 per cent next year compared to projected 4.6 per cent this year.
"While we do not discount a short-term compression to net interest margin (NIM), we believe it will likely be for only one quarter and will recover rather quickly," MIDF Research added.
Under normal circumstances, the research house said it may take two to three quarters for the NIM to normalise due to cost of fund decreasing, in particular from adjustment to the fixed deposit rates, which had been contracted before the OPR cut.
"Even so, we observed that NIM normalisation was much faster than we had first anticipated during the review of results of banks under our coverage in the third quarter calender year 2019's (Q3CY19).
"We noted that NIM declined on average 5.0 basis points quarter-on-quarter in Q2CY19, when BNM cut OPR by 25 basis points in May 2019. However, the NIM rebounded on average by 4.0 basis points quarter-on-quarter in Q3CY19 with some banks reporting much better NIM in that quarter," it explained.
Overall, MIDF Research said the impact of another OPR cut have been fully priced in earlier as half of the consensus expected the second cut in the November 2019 Monetary Policy Committee meeting.
"Nevertheless, we view that banking stocks in general are relatively undervalued. This include taking into consideration of another rate cut, which we have imputed into our CY20 earnings forecast.
"Majority of the banks are trading below their three-year historical average. We opine that this is unjustified given that in our view, banks have managed to navigate the headwinds the sector faced this year," it said.
Maybank (Buy, target price (TP): RM10.30); CIMB (Buy, TP: RM6.30); and RHB Bank (Buy, TP: RM6.35) are among the research house's top picks following their scale and size or potential to maintain earnings momentum.
At noon break, Maybank was two sen higher at RM8.56, CIMB was up one sen to RM5.15 and RHB Bank increased four sen to RM5.65.
-- BERNAMA