Dryer cabin project generate economy of fishermen in Kampung Talun, Bongawan
Last update: 02/08/2019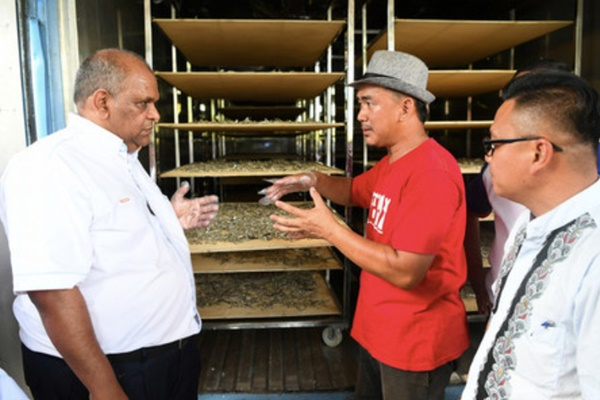 PAPAR, Aug 2 (Bernama) -- The fishing community in Kampung Talun, Bongawan, near here is expected to have an economic boost through the dryer cabin construction project sponsored by Bank Muamalat Malaysia Berhad ( Bank Muamalat ) with the cooperation of Technology Park Malaysia Corporation Sdn Bhd.
Chief executive officer of Bank Muamalat , Datuk Mohd Redza Shah Abdul Wahid said the project was started by Bank Negara Malaysia under the Community Empowerment Programme, a corporate social responsibility programme.
"The dryer cabin will improve the process of drying the marine produce such as anchovies and dried fish for the fishermen in this area, thus boosting their income especially during the monsoon seasons.
"The cabins will also support the modernisation process of agriculture which would increase the productivity of the fishermen and farmers," he told reporters after launching the dryer cabin here today.
He added that the dryer cabin which cost RM310,000 will speed up the process of drying the anchovies or dried fish from 24 hours before to four hours now.
"The cabin can also dry up to about 500 kilogrammes of marine produce at any one time and ensure the cleanliness of the products without dust contamination or the threat of disease spread by insects," he said.
Mohd Redza said the programme was the first by Bank Muamalat and it would be continued in future to help farmers and fishermen.
-- BERNAMA