Takaful IKHLAS introduces new social welfare initiative
Last update: 21/04/2019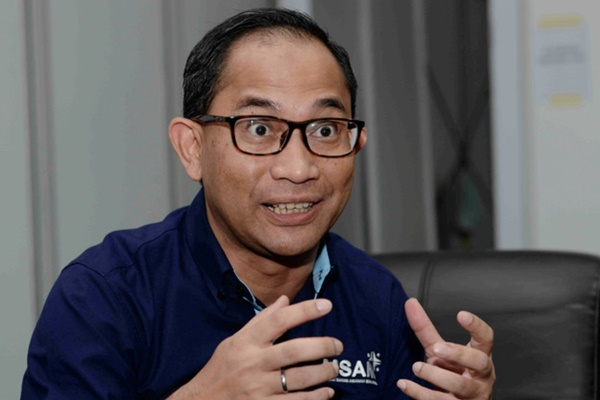 SUNGAI PETANI, April 21 (Bernama) -- Takaful IKHLAS has introduced the 'IKHLAS Waqf & Endowment' (IWE) as a platform for participants to assist the community through the provision of waqf or endowment in the event they die due to an accident.
Takaful Ikhlas General Berhad president and chief executive officer Eddy Azly Abidin said IWE, which was launched on April 1, is a community initiative that promotes continuous social contribution from participants to the community.
He said participants who subscribed or renewed their individual protection plans such as IKHLAS Takaful Motor IKHLAS Takaful Residential or IKHLAS Takaful Personal Accident would receive the IWE benefit for free.
"Participants who die due to an accident will be allocated RM1,000 from the company to be donated or endowed in the name of the participant for each general takaful product certificate issued by Takaful IKHLAS. If, for example, the participant participates in three general takaful plans, then the amount channelled will be RM3,000," he said.
Eddy Azly said this during a press conference held in conjunction with the launch of the IWE during the Minggu Saham Amanah Malaysia (MSAM) 2019 programme, which was officiated by Kedah Menteri Besar Datuk Seri Mukhriz Tun Dr Mahathir here, today.
He said participants would also be able to increase their waqf or endowment amount by subscribing to the Personal Accident protection plan and allocating up to 30 per cent of their death benefit to a waqf or endowment institution selected by Takaful IKHLAS.
Eddy Azly said IWE was a unique value-added offering that would continue to enhance the Takaful IKHLAS brand in order to remain competitive and provide more to their subscribers.
"With this waqf or endowment, it makes the protection offered by Takaful IKHLAS more comprehensive," he said.
In the meantime, he said those who subscribed to the family takaful protection plan during MSAM 2019 were eligible for the IKLHAS Rezeki Draw, and had the chance to win Amanah Saham Nasional Berhad (ASNB) units worth RM5,500, RM 4,500 or RM3,500.
"In addition, visitors who subscribe to Takaful IKHLAS' general protection plans will have a chance to win one of the grand prizes, namely a Takaful IKHLAS personal accident protection plan with total coverage of either RM500,000, RM300,000 or RM200,000.
-- BERNAMA