Alliance Islamic Bank aims to maintain double-digit growth
Last update: 10/03/2019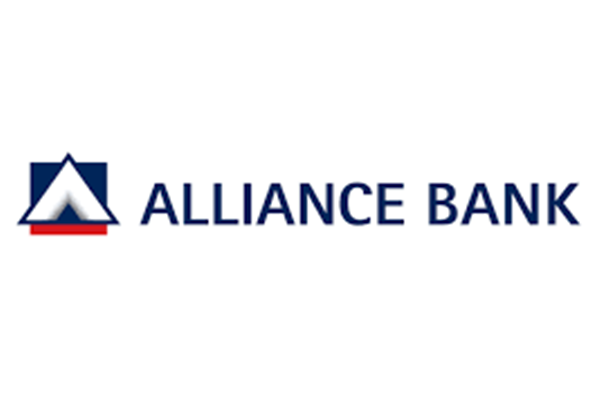 By Sharifah Pirdaus Syed Ali
KUALA LUMPUR, March 10 (Bernama) -- Alliance Islamic Bank Bhd (AIS) expects to maintain its double-digit growth for the financial year ending March 31, 2019, (FY19) and sustain the momentum into FY20.
Chief executive officer Rizal IL-Ehzan Fadil Azim said the bank exceeded its growth target for the first nine-month period of FY19 and expected the trajectory to carry through until the financial year end.
"AIS achieved a 17.2 per cent year-on-year (y-o-y) growth in gross financing for December 2018, while customer deposits grew 13 per cent y-o-y.
"Comparatively, the total financing growth for the Islamic banking sector was about 12 per cent, while deposit growth was around 10 per cent," he told Bernama.
The bank saw its financial year-to-date pre-tax profit grow by 65 per cent y-o-y driven mainly by stronger financing revenue streams and an 83-basis point drop in credit costs, while keeping expenses growth at a low two per cent, he said.
"This culminated in AIS attaining a return on equity ratio of 14.1 per cent in December 2018," said Rizal.
The growth was also attributed to the continued rebalancing of the AIS portfolio towards assets with better risk-adjusted returns, particularly in consumer and small and medium enterprises (SME) segments, he said.
Growth in Alliance One Account-i (AOA-i), a Shariah-compliant debt consolidation account, topped RM932 million in the three quarters out of which home financing made up 58 per cent and the Islamic cash line the remaining 42 per cent.
Moving forward, Rizal expected stable growth rates in the year ahead. While AIS mirrors its parent Alliance Bank Malaysia Bhd's strong presence in the SME financing market, it is refining its proposition for the growing halal SME segment.
"The halal proposition is more than a mere ideological proposition but is already a compelling commercial value proposition. It makes business sense to be in the halal space as it provides access to an extended market.
"Yet, many SME businesses still have limited knowledge on how to go about getting halal certification and the benefits it brings to the business," said Rizal.
He said AIS believed it could help businesses achieve halal status and tap on halal market opportunities through coordinated halal certification support and the provision of business and investment networking opportunities.
It currently provides this via strategic collaborations with industry experts and bodies, such as the Malaysian Islamic Development Department (JAKIM) and halal advisory service providers, while organising roadshows and sponsors seminars on halal certification as well as business matching for SMEs in targeted industries.
"Secondly, we believe we have a role to play in the overall social enterprise space. We continue to work with like-minded folks who want to create a positive impact on the community and environment that goes back to the group's vision of 'Building Alliances to Improve Lives'," said Rizal.
AIS' Eco-Biz Dream Project is one such commitment. He said under the initiative, tertiary-level students nationwide were invited to pitch a sustainable social enterprise idea on how to help revitalise a river.
Based on the winning proposal from a team of post-graduate students from Universiti Malaysia Sarawak on the environmental degradation of Sungai Kerayong in Kampung Pandan as a real world problem statement, the bank committed RM200,000 as seed money to help bring the winning idea to life, he said.
AIS is now collaborating with EcoKnights as well as civil and private organisations to nurture this social enterprise, he said.
"Eco-Biz is a showcase of how a bank can go beyond corporate social responsibility and embrace sustainability as a business model.
"We want to work closely with customers and business partners who have the same philosophy of contributing to the greater good while doing great business," Rizal added.
-- BERNAMA