PIDM provides financial consumer protection
Last update: 27/12/2018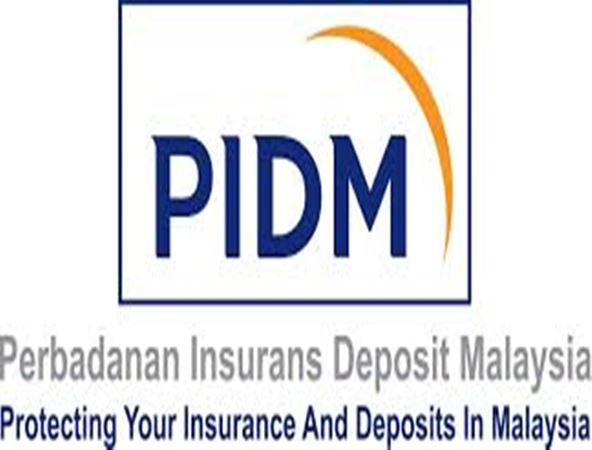 KUALA LUMPUR, Dec 27 (Bernama) -- The Malaysia Deposit Insurance Corporation (PIDM) is a statutory body that provides protection against the loss of deposit and insurance or takaful benefits with its member institutions in the event of an insolvency.
Without any application, PIDM will automatically protects depositors and holders of takaful certificates or insurance policies.
PIDM Chief Executive Officer Rafiz Azuan Abdullah said as part of the national financial security network, PIDM's responsibility was to strengthen the financial consumer protection.
"Financial consumers do not have to worry or become panic over the existence of a protective system provided as PIDM will repay their money in the bank and meet the demands of eligible takaful and insurance benefits if a member institution fails," he said in a statement.
For depositors, PIDM will protect consumers' savings of up to RM250,000 against loss of insured deposits deposited in a member bank in the even of its failure.
Whereas for owners of takaful certificates and insurance policies, PIDM will cover up to RM500,000 on the loss of eligible takaful or insurance benefits in the event of a failure of an insurer member.
In order to raise public awareness on the role and protection system administered, PIDM is also approaching various stakeholder groups through advertisements, brochures and information materials, as well as briefings and training.
Higher awareness and understanding about PIDM's functions can help financial consumers make better decisions and protect themselves from becoming victims of fraud.
For quality improvements in services, PIDM frequently conducts periodic institutional failure simulations to test its staff capabilities, infrastructure and systems.
For more information about PIDM, understand how its protection system works or find out about the maximisation of protection provided, contact the toll-free line at 1-800-88-1266 or visit www.pidm.gov.my.
-- BERNAMA