Zeti honoured with royal award for Islamic Finance
Last update: 03/10/2018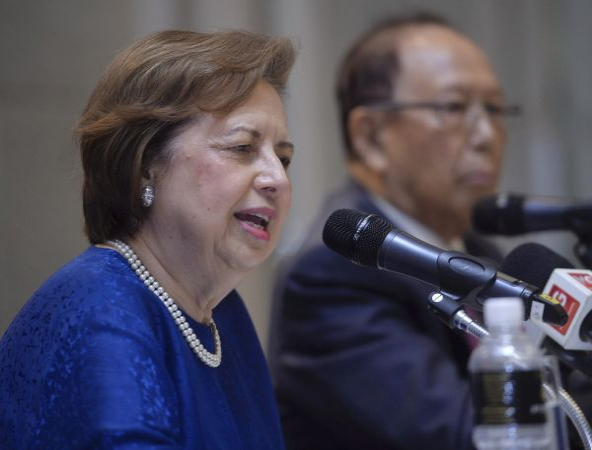 KUALA LUMPUR, Oct 3 (Bernama) – Former Bank Negara Malaysia (BNM) Governor, Tan Sri Dr Zeti Akhtar Aziz, 71, was today honoured with the Royal Award for Islamic Finance 2018.
She is the first female recipient since the award was introduced in 2010.
The biennial royal award, jointly organised by BNM and the Securities Commission, recognises and honours an Islamic finance visionary whose achievements and innovation contributed significantly to the growth of Islamic finance, the global economy and social progress of communities around the world.
Jury chairman Tun Musa Hitam said Zeti was honoured with the prestigious award for her achievements and exceptional leadership in expanding the frontiers of Islamic finance in the domestic and global financial arena.
"Widely recognised for her role in the global advancement of Islamic finance, Tan Sri Dr Zeti's contribution, dedication and leadership in the development of Islamic finance industry serves as an inspiration for the next generation," he told a pre-ceremony press conference here today.
Zet received the award from the Sultan of Perak Sultan Nazrin Muizzuddin Shah at a gala dinner held in conjunction with the Global Islamic Finance Forum 2018.
Commenting on the royal award, she said: "It has been my privilege to be part of the journey in the global development of Islamic finance. This honour, however, represents a recognition to all those who have travelled with me on this remarkable journey.
"I am truly most humbled to receive this award on their behalf."
Zeti, who cited her involvement in setting up the Islamic Financial Services Board as most memorable, also said the Islamic financial industry had experienced a pace of growth and development that has been unprecedented over three decades.
It has also been dynamic and had evolved to meet the rapidly changing requirements of the modern economy, she added.
"As we continue this journey, we now need to venture into new frontiers towards bringing greater value to the economy, to society and to the environment," she stressed.
The 2018 award received the highest number of nominations with 53 submissions for 30 candidates from both local and international nominators.
The award recipient is carefully selected by an independent international jury comprising of eminent leaders, shariah scholars, Islamic finance practitioners and academicians.
Since 2010, the Royal Award has been conferred on four prominent individuals who have excelled in advancing Islamic finance globally through their outstanding contributions and achievements.
They are Saudi Arabian businessman Shaikh Saleh Abdullah Kamel in 2010, India's prominent Islamic banker Iqbal Khan (2012), Malaysia's former banker Dr Abdul Halim Ismail (2014) and the International Islamic Liquidity Management Corporation former Chief Executive Officer Professor Datuk Rifaat Ahmed Abdel Karim (2016).
Zeti, who was ranked as the world's best central bank chief in 2009 by Global Finance magazine, retired in April 2016 after being with BNM for 35 years and helming it for 16 years.
Among others, she was also honoured by The Wharton School, University of Pennsylvania with the "Ben on the Bench" plaque in 2016. She is the first person in the world to have received it.
-- BERNAMA