Bank Muamalat targets RM40 mln from new Premier Centre
Last update: 13/08/2018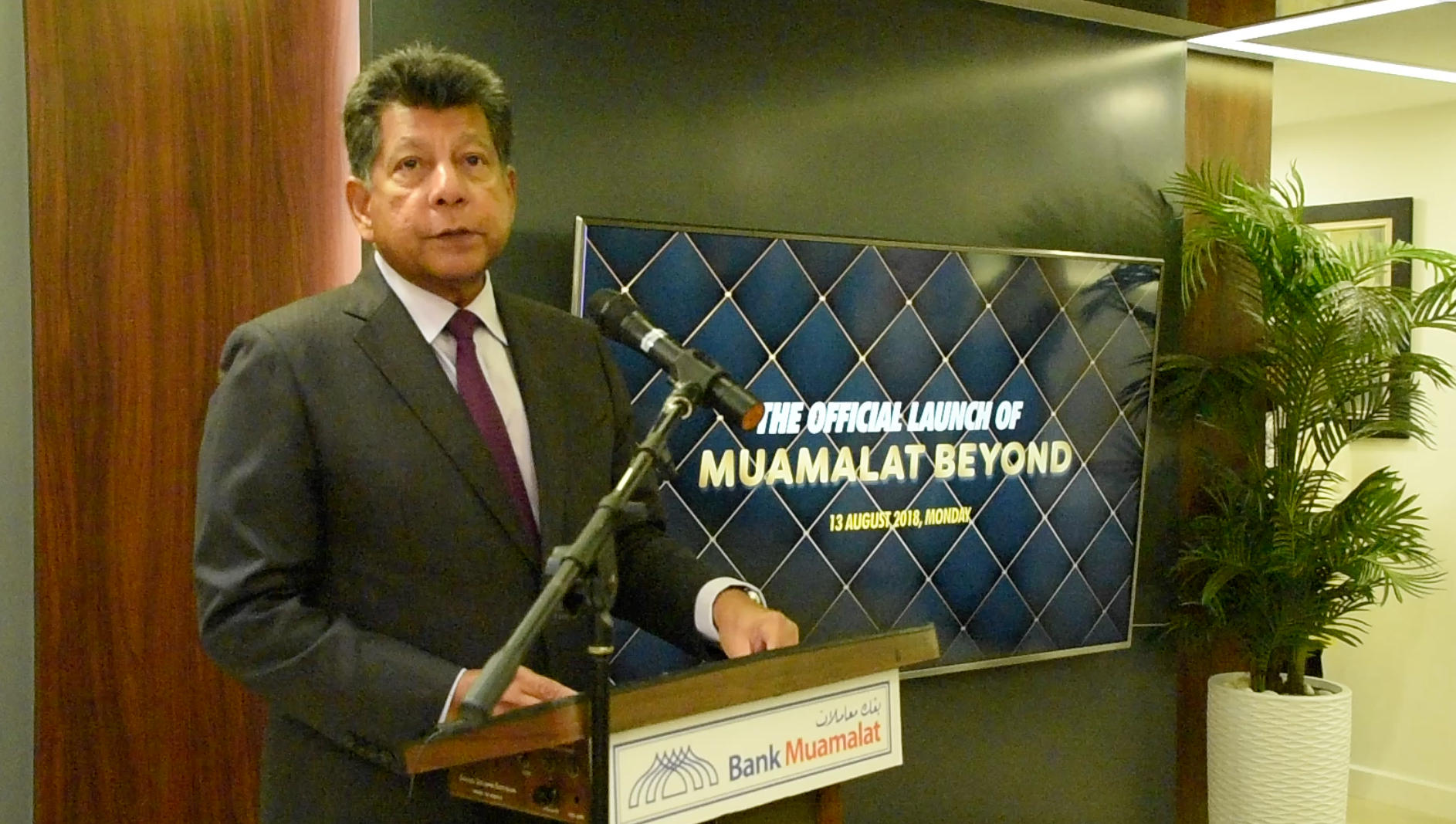 Bank Muamalat Chairman Tan Sri Dr Mohd Munir Abdul Majid
KUALA LUMPUR, Aug 13 (Bernama) -- Bank Muamalat Malaysia Bhd (Bank Muamalat) is targetting to bring in deposits totalling RM40 million from its newly-launched premier banking unit, 'Muamalat Beyond Premier Banking' at Ampang Point, in the current financial year.
Bank Muamalat chairman Tan Sri Dr Mohd Munir Abdul Majid said that as a member of Global Alliance for Banking on Values (GABV), the new service is also part of the bank's continuous effort at improving value proposition by delivering a differentiated banking experience to its high net-worth clientele.
"We can fulfil this market niche that is seeking a different element than what is currently on offer with the introduction of a premier Islamic banking unit," he said at the launch of 'Muamalat Beyond Premier Banking' at Ampang Point, here, today.
Mohd Munir also said that the bank also focused on personalised service through dedicated relationship managers to complement the bank's growth strategy at increasing deposit and fee income.
"Today's banking customers are more informed and discerning in their choices, and these dedicated managers will assist clients to maximise their investment portfolios through products and services that are tailored to their needs," he added.
Bank Muamalat is the first Islamic bank to be accepted as a member of GABV. The aim is to promote initiatives in sustainable banking practices aimed towards influencing social change and generate positive and sustainable impact to the economy, community and environment.
Muamalat Beyond Premier Banking customers can look forward to preferential rates as well as exclusive privileges for products and services such as gold investments and personal M-cash facilities.
-- BERNAMA