LIAM to introduce e-ID for agents in July
Last update: 02/05/2019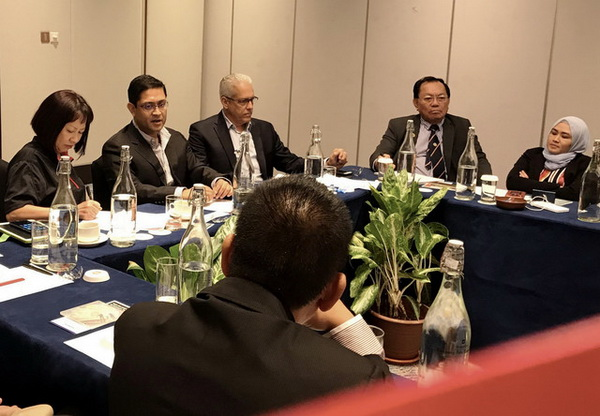 By Arthur Edward
KOTA KINABALU, May 2 (Bernama) -- The Life Insurance Association of Malaysia (LIAM) will introduce an electronic identification card (e-ID) for its agents in July as part of its effort to transform the industry in line with the fourth industrial revolution (Industry 4.0).
Vice-president Rangam Bir said the transition to e-ID will make it easier for the agents, who will be able to display their identification card through a smartphone.
"As part of the industry transformation agenda, life insurers in Malaysia must employ digital technology in business to improve their customer service delivery.
"The life insurance industry landscape has grown rapidly in the Industry 4.0 era. The development has changed the way we communicate, work and carry out our business," he told Bernama after the LIAM Sabah liaison committee's inaugural meeting here today.
He said that to boost the professionalism of agents, LIAM is working with the Malaysian Insurance Institute to review the existing programmes being provided to the insurance intermediaries.
"This includes introducing new programmes, such as on new guidelines under the Investment Linked Plan; having single-entry examination for intermediaries; and developing programmes based on industry needs," he added.
On the meeting today, Rangam said the formation of the LIAM Sabah liaison committee would strengthen the association's presence in the state.
At present, most programmes and activities done at industry level are limited to Peninsular Malaysia. He said it is hoped that such activities can be held in Sabah as well.
"LIAM Sabah liaison committee can cooperate as a strong team that can make an impact on the country's life insurance industry. We want to ensure all states in Malaysia benefit in terms of having the same level of development as the peninsula," he said.
On a separate matter, Rangam said LIAM would continue with its corporate social responsibility programme by organising a national blood donation campaign in September at strategic locations nationwide.
-- BERNAMA