Takaful Malaysia introduces direct-term plan to provide affordable protection
Last update: 22/02/2019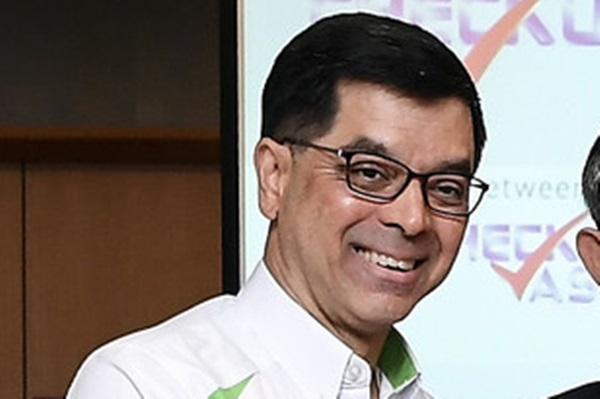 Mohamed Hassan Kamil
KUALA LUMPUR, Feb 22 (Bernama) -- Takaful Malaysia has introduced an affordable direct-term plan, Takaful myTerm that provides financial protection against unforeseen events with flexible coverage term to suit the financial circumstances and needs of individual customers.
This is in support of the industry's move that aims at creating publicity and activities to promote and raise awareness of takaful among Malaysians via the Malaysian Takaful Association's (MTA) Race for Cover campaign.
Syarikat Takaful Malaysia Keluarga Bhd (formerly known as Syarikat Takaful Malaysia Bhd) group chief executive officer Datuk Seri Mohamed Hassan Kamil said the direct term plan is in line with Bank Negara Malaysia's (BNM) initiative to provide affordable protection to the public and provide coverage up to RM500,000 in the event of death or Total Permanent Disability during the coverage period.
He said the product would enhance the accessibility and affordability of takaful solutions among consumers, in tandem with Takaful Malaysia's product innovation strategy of providing a wider portfolio of product mix to stay relevant in the competitive market.
Takaful myTerm is a pure protection term plan suitable for customers who are looking for a basic life protection with a reasonably priced contribution.
Offered to Malaysians aged 19 to 45 years old next birthday, the plan comes with a flexible coverage term for a period of 10 or 20 years, depending on the individual financial plans and needs.
Customers are only required to select the plan coverage and answer a simple health questionnaire without having to undergo any medical examination to enrol in the plan.
"As a pioneer of the country's Islamic insurance industry for over three decades, we are constantly on the forefront in providing innovative products with affordable pricing to meet the evolving needs of our customers," he said.
On the awareness campaign carried out by MTA, Mohamed Hassan said it was part of the takaful industry's concerted initiatives to increase the penetration rate of the Family Takaful business, corresponding to the government's ongoing efforts in reducing the country's protection gap.
"Hence, our Takaful myTerm serves as an alternative of affordable protection that will fit comfortably within the budget of the consumers.
"The lump sum benefit payout of the plan can be used to meet some basic needs to ease their financial burden such as income, as well as mortgage protection and more," he said.
-- BERNAMA