CPO to trade between RM2,000-RM2,020 a tonne next week
Last update: 12/01/2019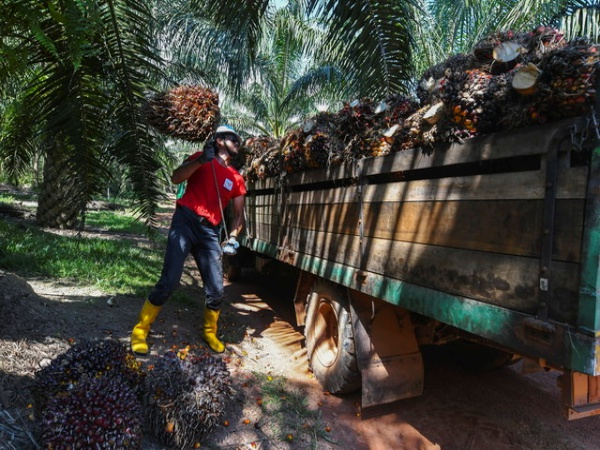 By Azlee Nor Mahmud
KUALA LUMPUR, Jan 12 (Bernama) -- The crude palm oil (CPO) futures contract on Bursa Malaysia Derivatives is expected to trade range-bound next week as the country's stockpile hit its highest in history at 3.22 million tonnes with prices likely to move between RM2,000 and RM2,020 a tonne, a dealer said.
Interband Group of Companies senior palm oil trader Jim Teh said this was a challenge for traders in reducing inventory.
The Malaysian Palm Oil Board (MPOB) in its "Performance of the Malaysian Palm Oil Industry for the Month of December 2018" released on Thursday, stated that the total palm oil stocks during the month rose 6.92 per cent to a record high of 3.22 million tonnes from 3.01 million tonnes in November.
CPO stocks increased 8.4 per cent to 1.94 million tonnes in December from 1.79 million tonnes in the preceding month, while CPO production fell 2.02 per cent to 1.81 million tonnes from 1.85 million tonnes previously.
The MPOB said palm oil exports improved 0.57 per cent to 1.383 million tonnes in December from 1.375 million tonnes in November, while exports of oleochemicals rose 2.75 per cent to 253,941 tonnes from 247,135 tonnes.
"We're hoping that buyers from China would appear as the Chinese New Year is around the corner (Feb 5-6)," he told Bernama.
"Volatile oil prices and optimism from the US and China trade talks last Wednesday, would play a part in the macroeconomic environment which affects markets," said Teh.
For the week just ended, CPO futures prices were traded mostly higher.
On a Friday-to-Friday basis, January 2019 and February 2019 rose RM3 each to RM2,093 a tonne and RM2,123 a tonne, respectively, March 2019 soared RM200 to RM2,171 a tonne, and April 2019 grew RM17 to RM2,211 a tonne.
Weekly turnover improved to 140,325 lots from 109,007 lots last Friday, while open interest stood at 222,707 contracts from 255,104 contracts last week.
On the physical market, January South eased RM30 to RM2,060 a tonne.
-- BERNAMA