AIA Public Takaful supports Race For Cover programme
Last update: 19/12/2018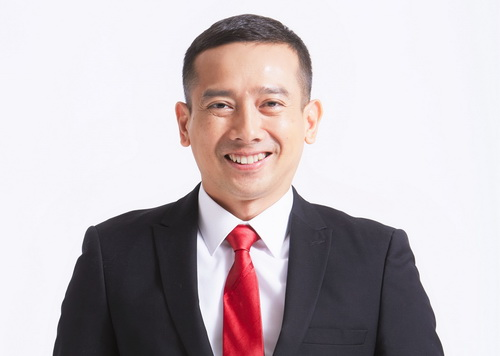 KUALA LUMPUR, Dec 19 (Bernama) -- AIA Public Takaful Bhd (AIA Public) has announced its support to the Race for Cover programme initiated by the Malaysian Takaful Association (MTA) to promote awareness on family takaful to Malaysians.
As part of efforts to help protect more Malaysian families, the company continues to offer innovative protection solutions such as A-Life Signature-i and A-Life Signature-i PlusOne plans.
Launched in 2016, A-Life Signature-i, a regular contribution investment-linked plan, was developed with the intention of fulfilling the financial needs of customers who require higher coverage to protect their family members should the unthinkable happen to them.
AIA Public in a statement today said the existing A-Life Signature-i certificate holders can extend the same takaful protection to their spouses or children through the A-Life Signature-i PlusOne plan.
Not only will the participating family members receive the same benefits as the A-Life Signature-i, they will also get to enjoy 10 per cent lower basic contribution, as well as receive loyalty bonus at the end of each certificate year.
"While we see growing demand for takaful products with investment and savings elements, industry statistics have shown that Malaysians are still under protected with an average sum coverage of less than RM50,000 which is way below the ideal amount.
"Taking this into consideration, we have added the A-Life Signature-i PlusOne to the A-Life Signature-i series to ensure that immediate family members are sufficiently provided for financially. This will enable them to make choices that best preserves their quality of life," said AIA Public Chief Executive Officer Elmie Aman Najas.
Another key feature of the Signature-i plan series is that it can be used as a means for estate planning, whereby customers may nominate any persons as beneficiary under conditional hibah (gift) or as an executor.
"It is important that the Signature-i plans reflect the values that contribute to our customers' peace of mind. Should the unforeseen happen, the coverage amount from the plans will be provided to the identified family members or their loved ones as part of a legacy that they will leave behind," he added.
Both A-Life Signature-i and A-Life Signature-i PlusOne plans offer high protection with a minimum coverage amount of RM500,000 and RM350,000 respectively.
The coverage amount payable will be doubled if the certificate holder passes away or suffers from Total and Permanent Disability in an accident or while performing Haj or Umrah.
For more information on A-Life Signature-i and A-Life Signature-i PlusOne, visit www.aia.com.my.
-- BERNAMA