PruBSN hands payment benefits to needy recipients
Last update: 17/08/2018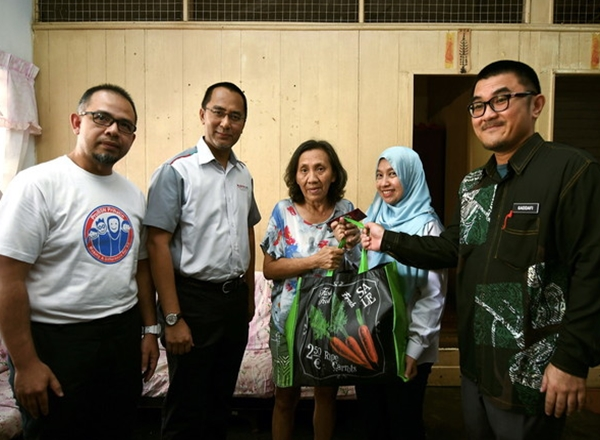 KUALA LUMPUR, Aug 17 (Bernama) -- Prudential BSN Takaful Berhad (PruBSN), through its non-profit charitable arm PruBSN Prihatin, has handed over the PruBSN Microtakaful Jariyah payment benefits to two recipients yesterday.
PruBSN Microtakaful Jariyah is the first offering of its kind in Malaysia that provides basic life protection coverage for one year for breadwinners in the hardcore poor and poor group.
Through the programme, the families will have quick access to financial relief to help them cope and get back on their feet in the event of a breadwinner's demise.
"The PruBSN Microtakaful Jariyah protection programme was started in March this year for 12,500 people nationwide. Up till today, three individuals have benefited from the programme thus far," said PruBSN chief executive officer Nor Azman Zainal to Bernama.
"In accordance with the takaful business, which is based on the benefits of helping each other, PruBSN is continuing the responsibility of upholding those values," added Nor Azman.
Meanwhile, the two recipients of the aid are Teh Ah Hoe, 64, from Taman Setapak, Kuala Lumpur, and Norhidayah Harun, 38, of Sungai Besar, Selangor. They received RM10,000 each.
Norhidayah's husband, soybean drink and ice cream seller Fairul Zahrin Idrus, passed away due to heart problems.
"Thank God for the aid. It will ease my burden, as I have many children and I don't have a permanent job," said Norhidayah, whose eight children are aged between 2 years old and 18 years old.
Teh, who is suffering from back problems and dependent on her two surviving children for support, was also grateful for the aid as one of her two children – her son, Lim Boon Lin – passed away at age 37 of heart failure.
-- BERNAMA